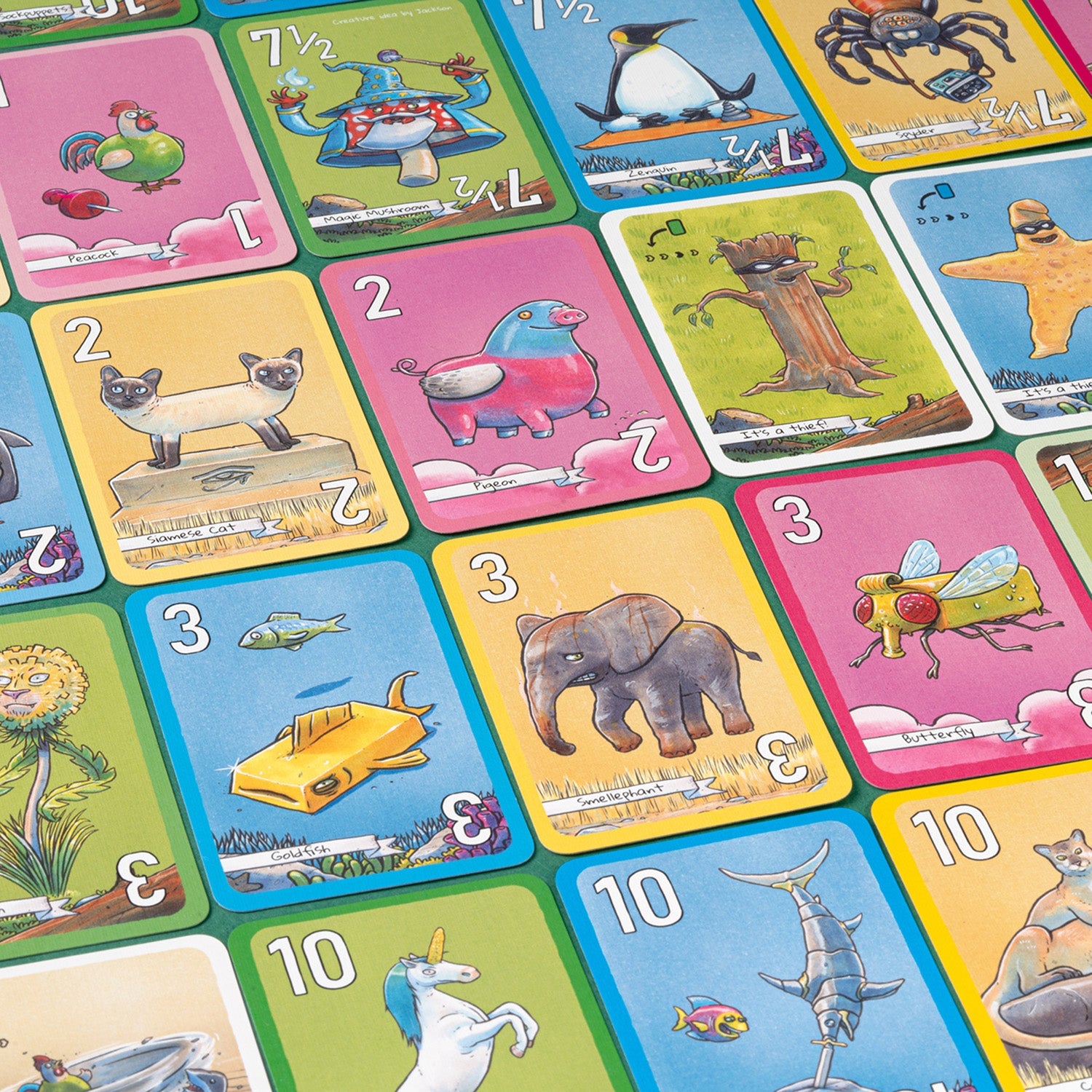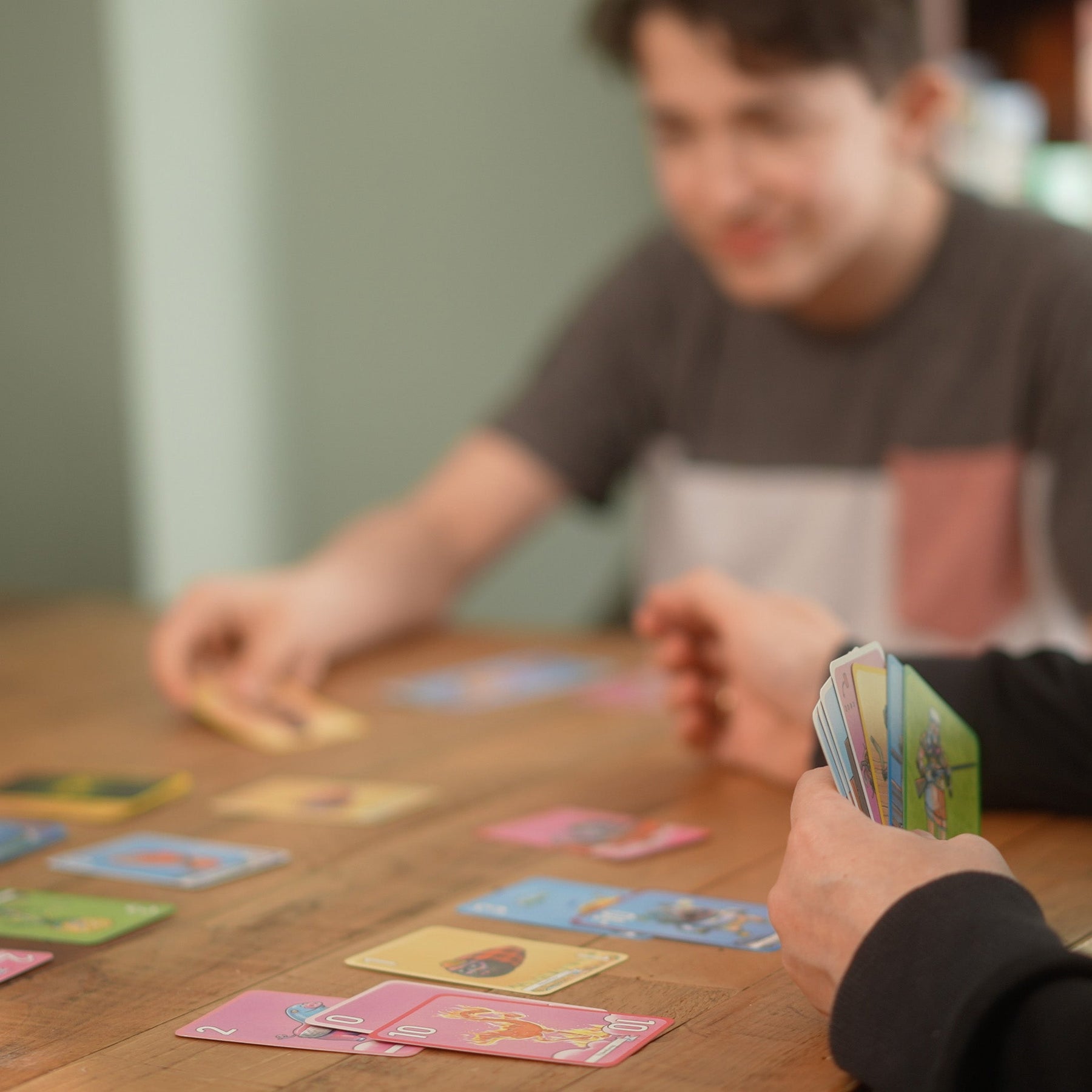 Hunters of the Lost Creatures
The creatures are lost! Collect them & build the greatest wildlife park. Join the quick eternal 15 min conflict full of fun & puns.
2-5 PLAYERS, 15 MIN TO PLAY
Hunters of the Lost Creatures is a fast-paced card game that you can win against your buddies or lose against your 6 year old kid.
Populate your wildlife park with the rare Monopus, a Swordfish or even a Duocorn. Collect creatures from air, forest, plains and sea. There are more than 120 cards with many creatures to discover and 20 custom hunters.
🃏 EASY TO LEARN, FAST & FUN TO PLAY
🗺 LANGUAGE AND TEXT INDEPENDENT, WITH ENGLISH PUNS
⏱ PLAYED SIMULTANEOUSLY. NO DOWNTIME, YAY!
👩‍👩‍👧‍👦 PLAYABLE WITH WHOEVER YOU DEFINE AS YOUR FAMILY