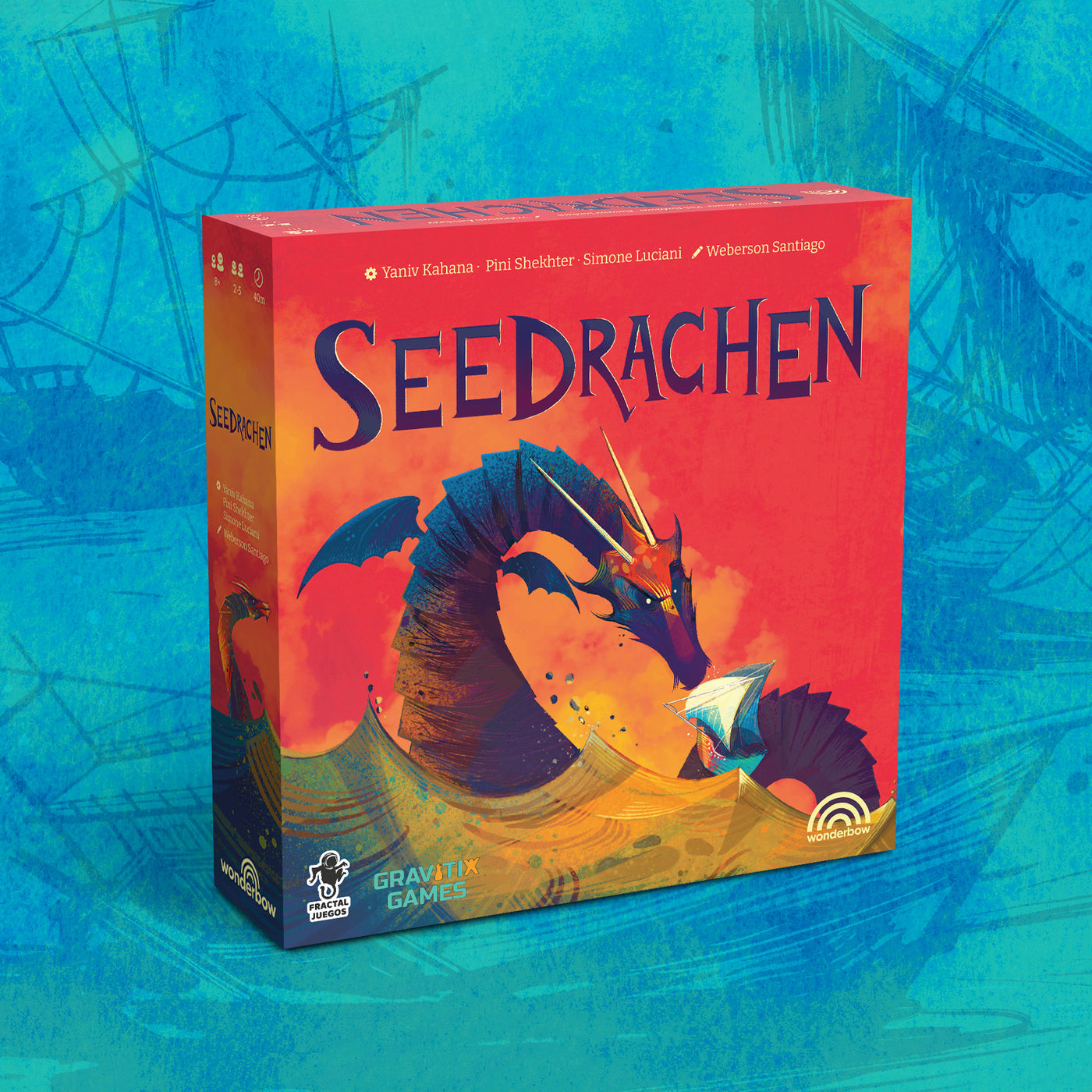 Available in Germany, Austria and Switzerland
Sea Dragons (German version)
Protect the seas from greedy pirates and build the most powerful dragon clan. A dragon laying game.
2-5 PLAYERS, 40 MIN TO PLAY, AGES 8+

In Sea Dragons, you must place your dragon clan to collect treasures and protect the aquatic realms from the daring pirates who sail them. Each turn, you play a pattern card to place a Sea Dragon on the board, increasing your presence in the 4 sea realms. But be careful! You can't place your Sea Dragons next to each other, and placing one next to another player's Dragon gives them gold. Your goal is to gain the most victory points by collecting treasures, completing missions, and having majorities in the 4 realms at the end of the game.
Info & Credits
Game Design: Yaniv Kahana, Pini Shekhter and Simone Luciani
Illustrations: Weberson Santiago
Editors German version: Laia Gonzalez, Sönke Schmidt
Publisher German version: Wonderbow Games
Publisher original version: Fractal Juegos
Year of release: 2024