Bad Baby Lich Lords
Bad Baby necromancers raise an army of skeletons to wake the sleeping Lich King.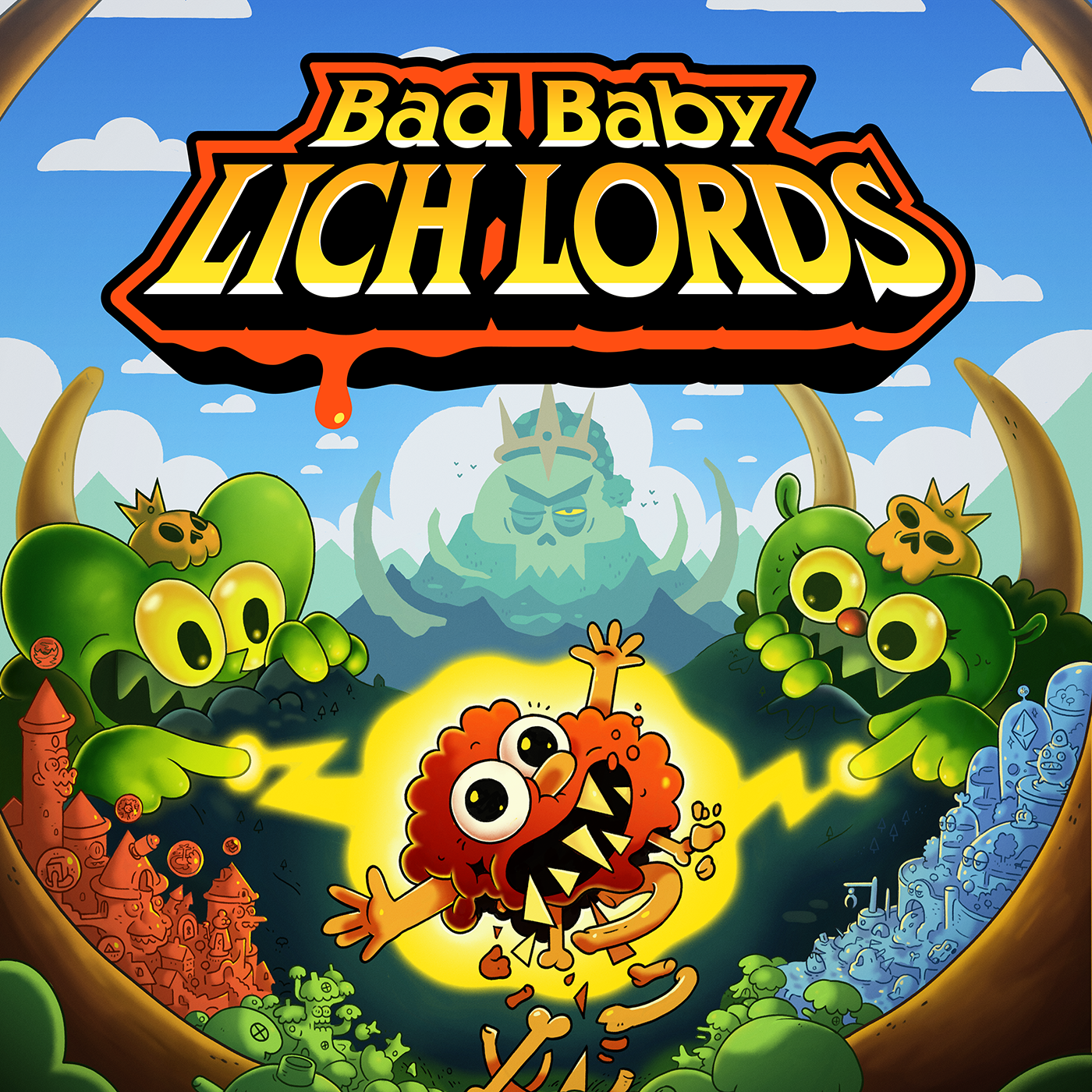 1-4 Players, 20 Min to play
Your Father, the Immeasurable Lich King, has grown weary of his kingdom and slain all living things so he may sleep in peace. You and your Bad Baby Lich Lord siblings are terribly bored with nothing but piles of skeletons to keep you company.

Be the first to wake Father and win his attention. You must invoke your dark powers to raise an army of minions, battle your siblings, conquer forsaken realms, and MAKE SOME NOISE!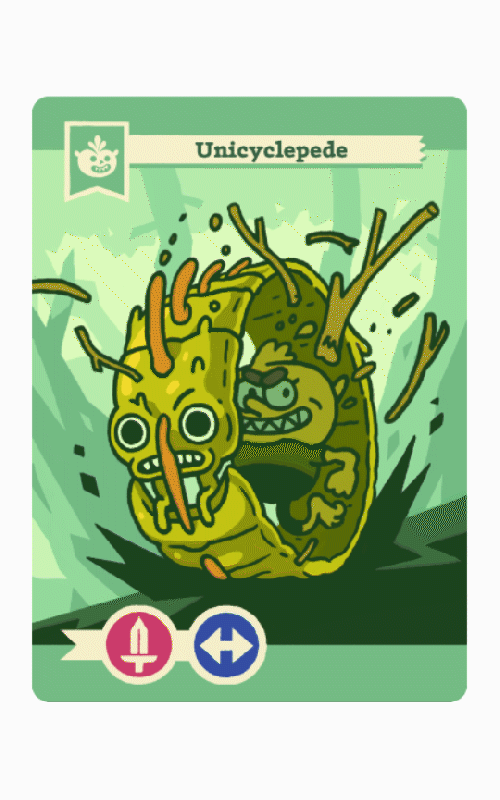 The cards
Flip cards to raise the dead. Every card is double-sided and acts as a 2-frame animation that lights up with life as they're flipped from the skeleton side to the living minion side. 100+ cards. Created by award-winning lead designer Taylor Dow to be as visually satisfying and as memorable as trading cards.
Wow. So good. What a great balance of flexibility and strategic space in the design with simplicity and ease of understanding.
Info & Credits
Game Design: Ross Cowman, Taylor Dow, Pat Kemp, Nathan Weisman
Game Development Assistance: Sönke Schmidt, Laia Gonzalez
Illustrations: Taylor Dow
Graphic Design German Version: Ross Cowman, Taylor Dow, Sönke Schmidt
Editor German Version: Sönke Schmidt, Laia Gonzalez
Publisher German Version: Wonderbow Games
Publisher English Version: Heart of the Deernicorn
Year released: 2023